Thank you to KaiKini for providing me with product in exchange for review purposes. All opinions belong to me. 
I'm twenty six years young and I am in the process of learning to love my body after two kids. The challenges a body faces physically are so intense during pregnancy and postpartum, emotionally you're going through even more at times. My body went from something I was pretty familiar with to a vessel that was changing almost everyday for four years straight. Four years is along time to be constantly changing, never having a steady constant. Without a constant I felt I had no time to sit with my body, accept it, love it and celebrate it. I have always adored the work my body was doing, growing life, feeding children etc. What I wasn't doing was appreciating my body's physical appearance. During that four years I was merely getting by when it came to body image.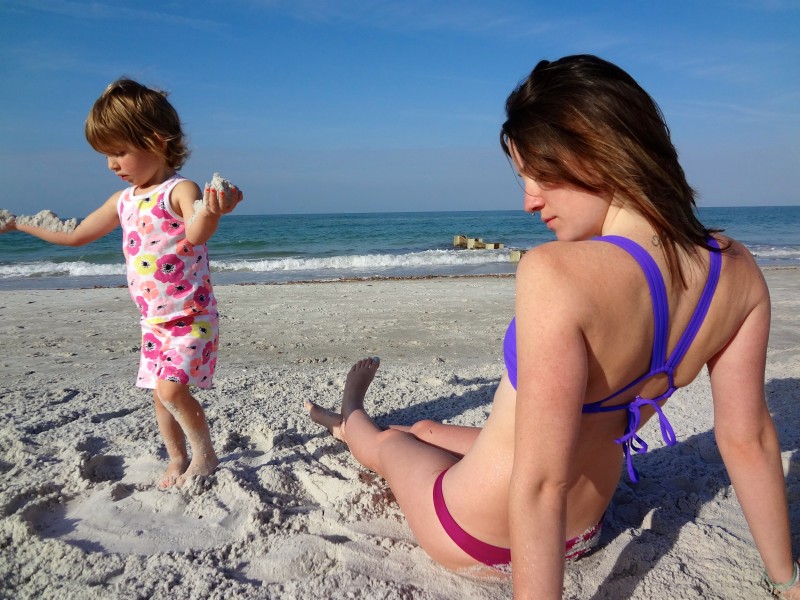 Fast forward to now. I've been finished with nursing for close to a whole year. I do miss the connection shared with my babies but right now in this part of my life I am enjoying my body. I workout when I can (once a week) to build strength alone. I can wear what makes me feel sexy and comfortable. I can choose my clothing without having to be sure each piece is nursing accessible. Now, I don't mean to throw shade at the beauty that is pregnancy and postpartum  but I struggled with and ignored my body through those times. Those times were glorious even in the times they were breakdown crying difficult. I loved each and every minute of my pregnancy and nursing phases.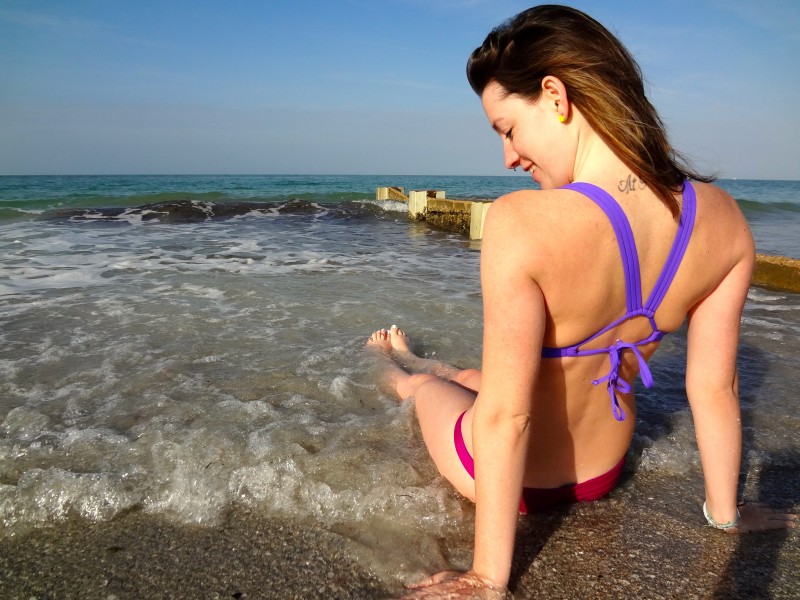 KaiKini is a company that helped me gain confidence to celebrate the beautiful and flawed body I have. So often I hear women say, "Oh, I can't wear that I'm a mom" or "I don't have a body type for a tiny bikini" or worse "I'm too old to wear those sorts of things". It breaks my heart to hear women put limits on their self expression purely for the reasons that society says you should or shouldn't. It's so empowering to see women wearing whatever they want to celebrate their bodies.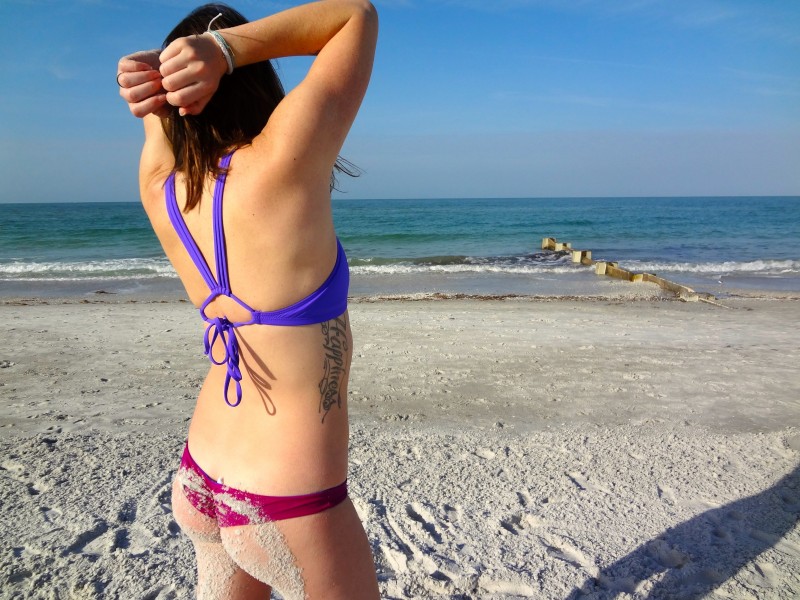 KaiKini has an abundance of amazing styles and prints to choose from. Each and every one encouraging self expression and confidence! Each and every piece is made with USA made material and threads. With every single 'Kini being hand cut and made in kauai, USA. Not only is your bikini use made but its made keeping our planet in mind too!
From their site:
"Here at KaiKini, we believe everyone can play a role in preserving this gorgeous home we call Earth. We promise not to shy away just to save a buck. At our facility, we conserve energy working by the natural light of Kauai's sun and keep cool by the kisses of her Ocean breeze. We resort to utilizing our Energy Star A/C and eco lights only when absolutely necessary. Our copy paper is made from sugar cane, never the miraculous oxygen producing entities we call trees. Soy based ink grace our hangtags made only of recycled paper. Even our packaging for shipments are reusable, biodegradable and constructed of recycled material!"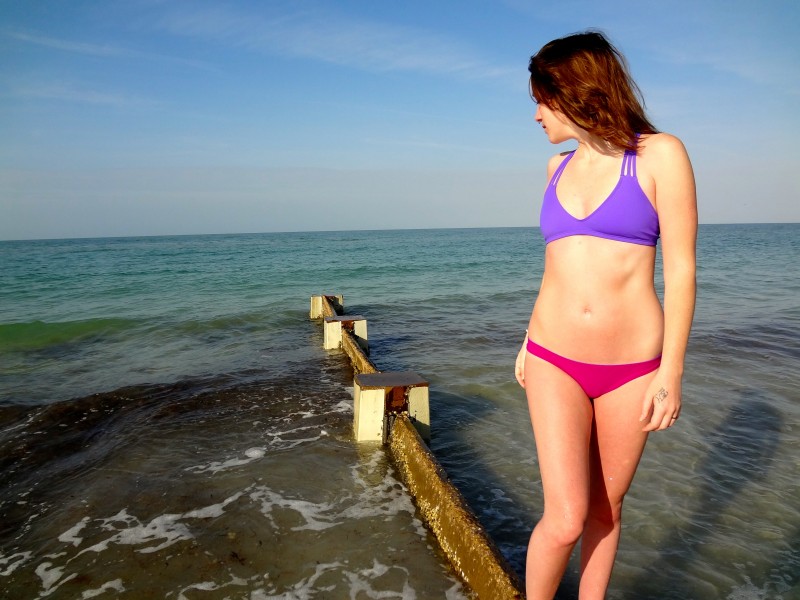 I love when my dollars are going to an amazing company that has amazing morals and superior quality to match! I loved all the styles on the site and expected that the look of them would be my favorite part, but holding them in my hand gave me an entirely new appreciation for them. The material these suits are made from are incredibly soft and stretchy. The lush vibrant colors are identical to what you see online. So after holding them and just admiring the bathing suit I decided to celebrate my body and slip into that awesomely soft 'Kini.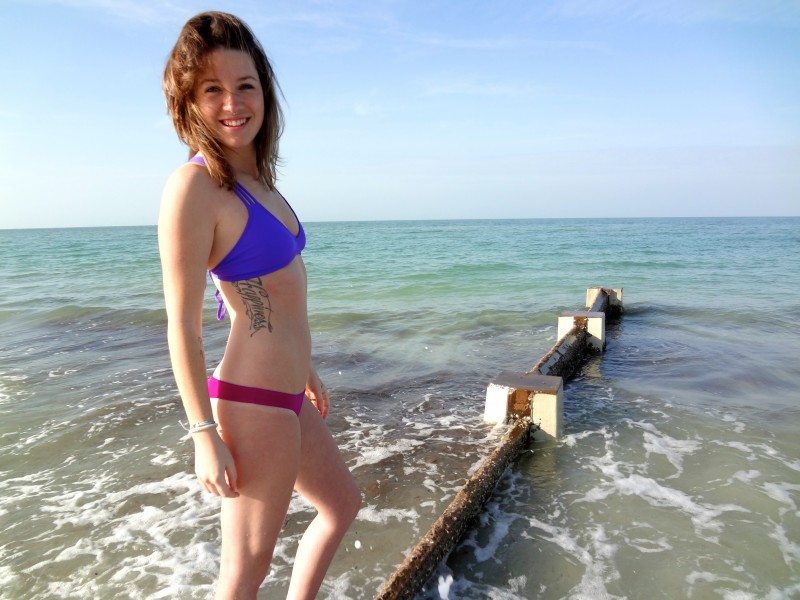 Whoa, talk about amazingly perfect fit. A bikini that stretches to emphasize your every curve and frames your shape in a beautiful way. Bikini tops often cause me a bit of distress as I'm quite small chested but the Ekolu top perfectly framed my upper body in a sporty and feminine way. The Ekolu top from KaiKini really changed my perception that bigger breasts made swim suits look better. Yay one more point for loving my body just as it is! I feel the more I am out wearing what makes me feel great the more other women will too! KaiKini is a great company who wants to share self and body love with you!
Win it! An Ekolu Bathing Suit Top from KaiKini! To Enter: click THIS link and fill out the form at the bottom of the page by 11:59p.m. EST on 5/25/2017.
Leave a comment